List of Services
Concept Development & Design
Tender Evaluation and Award
Construction Supervision
Project Management
Design Build Partnerships
Computer Aided Design (CAD)
In-House Plotting of Drawings
Lighting System Design
Building Audits and Assessments
Lighting Upgrades

Types of Projects
Indoor /Outdoor Lighting Design
Warehouse / Plant Lighting
Fire Alarm Systems
Nursing Call Stations
Pellet Plant Design
Standby Power Transfer Switch
Utility / Building Site Services
Underground Utility Services
Street Lighting / Traffic Signals
Powerline Utility Systems
Residential Subdivision Design
Sports Field Lighting

Plotting Services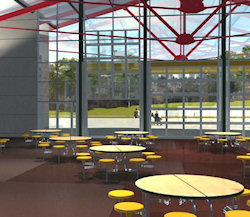 NRS Engineering Ltd offers our clients fast, convenient, and very competitively priced plotting of all types of drawings.
Our wide format laser plotter delivers 6 D size black on white plots per minute, up to 36" x 48".
We also offer scanning of full size documents, up to 36" wide, in black and white or full colour.
Custom binding and packaging available upon request.
Drawings can be emailed to us for plotting in pdf format to plotting@nrsengineering.ca, or larger files (over 15 MB) can use our FTP upload site.
Please contact us for a quote on your next plotting project.